The design of garden of popular trend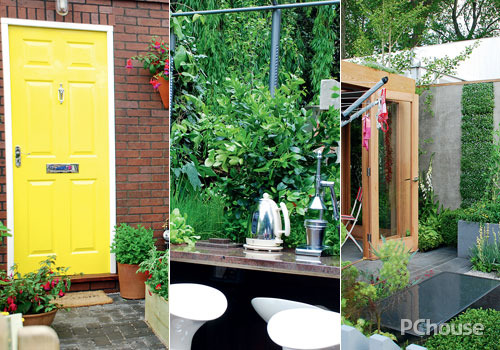 Private garden of the fashionable areas, most can represent the trend is undoubtedly the villa garden. Villa Garden Fashion trends.
1, vigorously publicized personality. This is a group of important personality of the clients, designers will definitely be challenging. Because they pay attention to the one and only, do not allow their own villa garden copied.
2, differences in the search for inspiration. But designers most appreciate and share this personalized play, to meet the modern thought, and can continue to improve their design level.
3, stick out a mile style. And personalized, equally Huxing same area of garden villa, the designer will often based on customer preferences to design different style. In a luxury villa garden saw 3 home garden, the first is the clothing Regal, garden thick cloudy day, hierarchy, the Italian luxury style; second young returnees, the garden style everywhere display exquisite and simple, is very exquisite artistic conception; third is the media parvenu, allegedly Chengdu is a newspaper reporter the first, his garden show fashion elements, integration of various schools of art essence, will scroll flavour fully revealed.
In 4, the extension of function. Modern villa garden is no longer limited to simple entertainment, but added a variety of functions. The general villa garden area in 300 ~ 800 square metres in between, so the success of more and more activities in the private sphere, increases the use functions of the garden. Hong Kong Li Zhaoji a fully to the garden as a living room, all originally in the living room of activity about, chat, watch TV and so on moving to the garden, the garden has the interior there is nothing comparable to this in the sun. Animal like the Wang Zonggan crisp in a corner of the garden for his pet dog took a comfortable home, his garden is the dog's amusement park. The younger generation is more willing to in the garden of fitness, Party party.
5, pay attention to Shannon plant collocation. With plants, designers are no longer simple exquisite evergreen Four Seasons, on flowers in full bloom, and more exquisite plant fragrance, most fragrant plants on human nursing care role. Jasmine flower, honeysuckle, are often used in garden, because success to show their status, many overseas fragrant plants have applied to the domestic garden, for example: the United States of America Hongfeng emanate aroma.